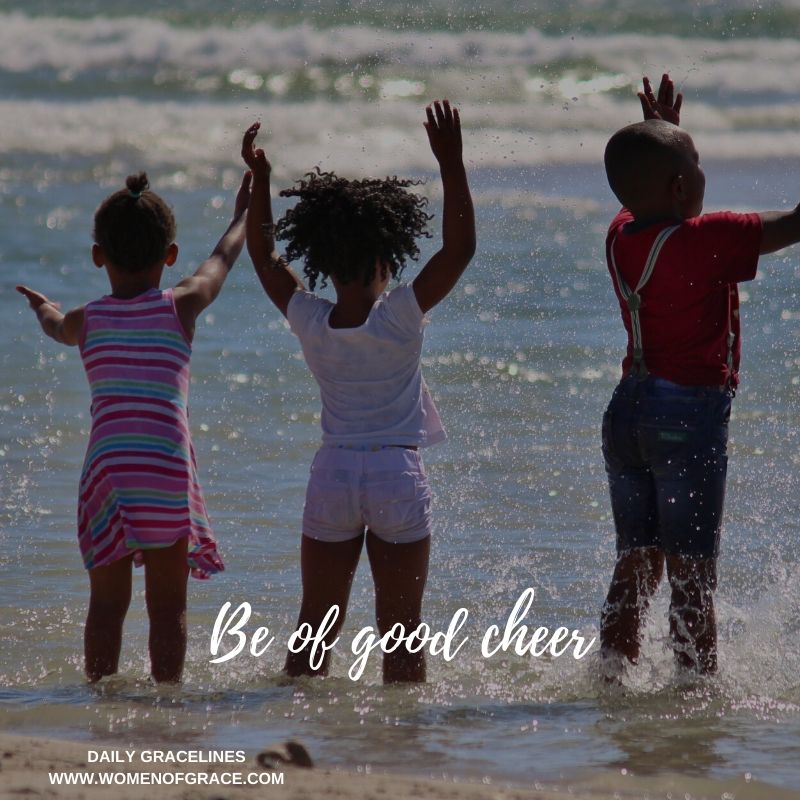 "Be of good cheer, only work, only strive cheerfully; for nothing is lost. Every prayer of yours, every psalm you sing is recorded. Every alms, every fast is recorded."
-St. Cyril of Jerusalem
Today's Reflection:
Praise be to God! He has heard every prayer I have prayed, every song I have sung, every alm I have given, every fast I have observed! This gladdens my heart and brings good cheer to all that I do!
If you enjoy Daily Gracelines, please prayerfully consider making a donation to support and sustain our apostolate so that we may continue to provide this and all of our resources designed to nourish and grow your Catholic faith. DONATE