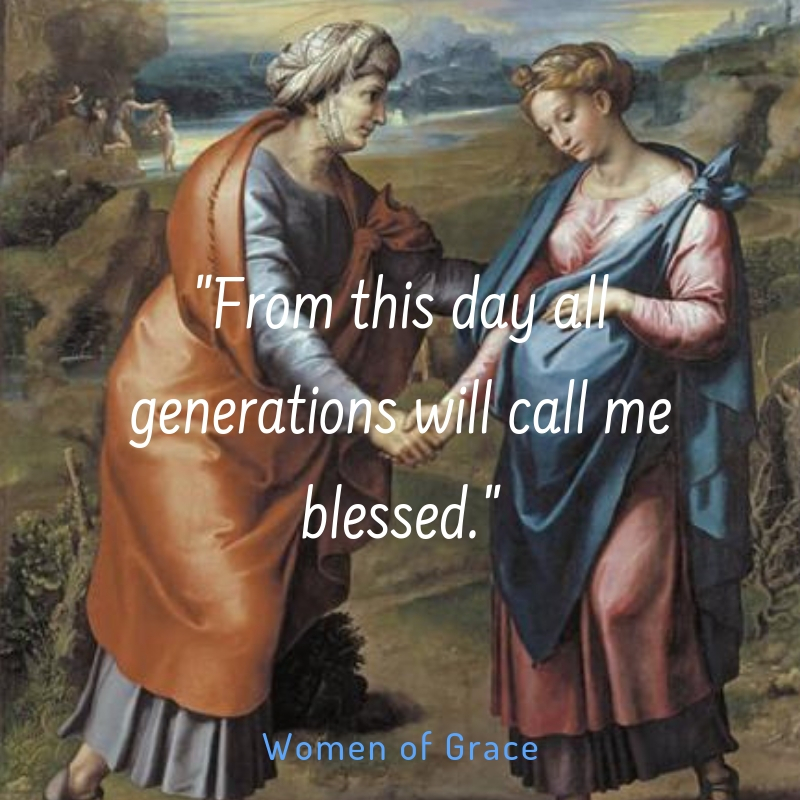 December 27
Day 26: Daily Gracelines: ADVENTure with Mary
Theme: The third Sunday of Advent is all about JOY.  The third week of Advent begins on Guadete Sunday.  We are reminded of His birth and coming, and we await rejoicing!
Grace: I pray for the grace of joy as I await my Lord!  Regardless of what happens this week, I will rejoice in God.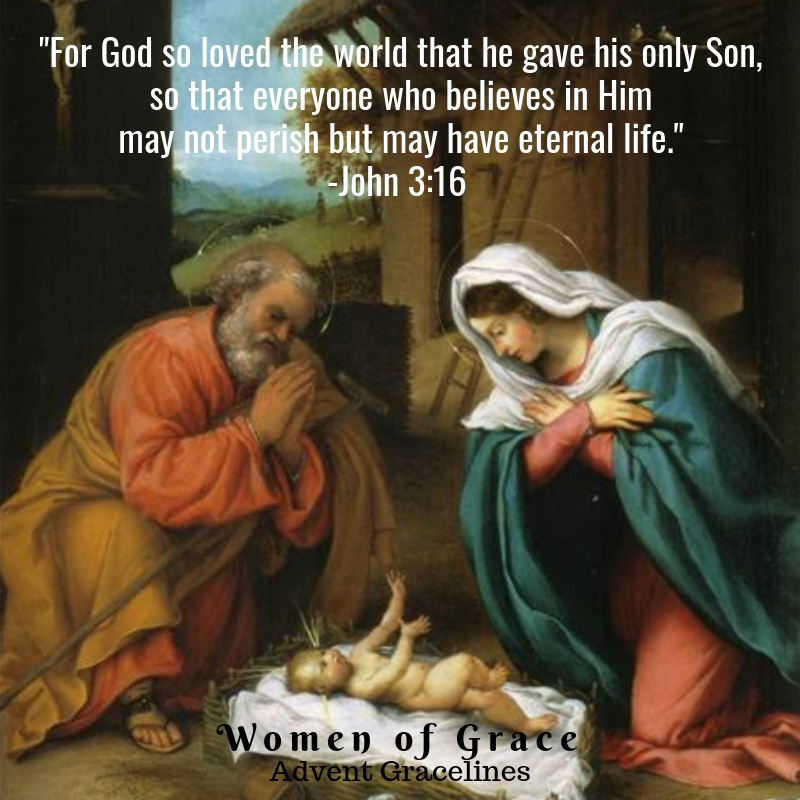 Reflection: "For God so loved the world that he gave his only Son, so that everyone who believes in Him may not perish but may have eternal life." -John 3:16
Challenge: As you have journeyed with Mary through Advent into the Christmas season, ponder how God has worked in your life, drawing you closer to Himself through the joys and challenges of your time of preparation. Make note of the many ways you are grateful for the gift of faith and belief in Christ.