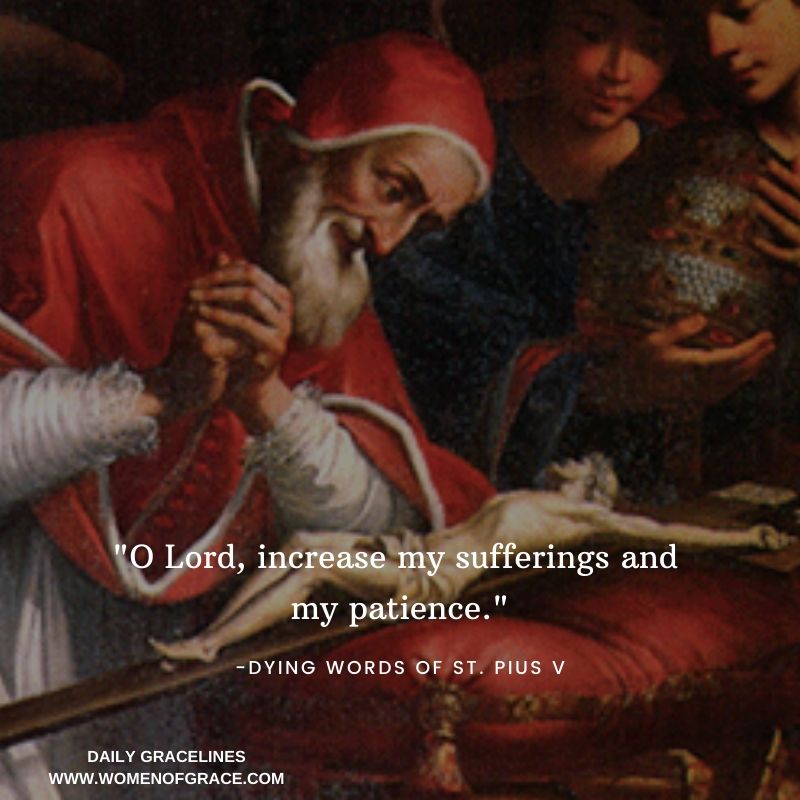 April 30
Feast of St. Pius V (1504-1572)
"O Lord, increase my sufferings and my patience."
-Dying words of St. Pius V
Today's Reflection
Do I have the courage to pray this prayer? Why or why not? What virtue do I most need to acquire to do so?
(
From Graceful Living
)
---
Dear Women of Grace family, As a means of daily support and inspiration, we will temporarily be sharing our Daily Gracelines with our entire email audience. We hope it is a source of daily encouragement for you as we walk through these challenging times together. We are praying for you. If you are not a subscriber, click here to subscribe.
With love and prayers, Your Women of Grace Family
If you enjoy Daily Gracelines, please prayerfully consider making a donation to support and sustain our apostolate so that we may continue to provide this and all of our resources designed to nourish and grow your Catholic faith. DONATE