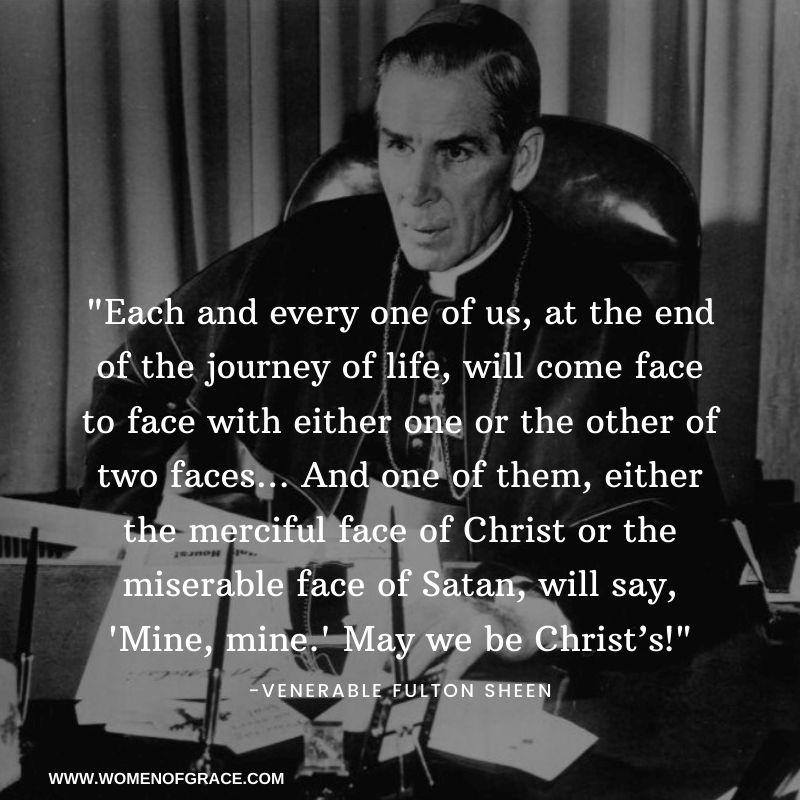 November 21
"Each and every one of us, at the end of the journey of life, will come face to face with either one or the other of two faces… And one of them, either the merciful face of Christ or the miserable face of Satan, will say, 'Mine, mine.' May we be Christ's!"
-Venerable Fulton Sheen
For Reflection:
Do you ever think about eternity? It has no end. Let that sink in.
If you enjoy Daily Gracelines, please prayerfully consider making a donation to support and sustain our apostolate so that we may continue to provide this and all of our resources designed to nourish and grow your Catholic faith. DONATE