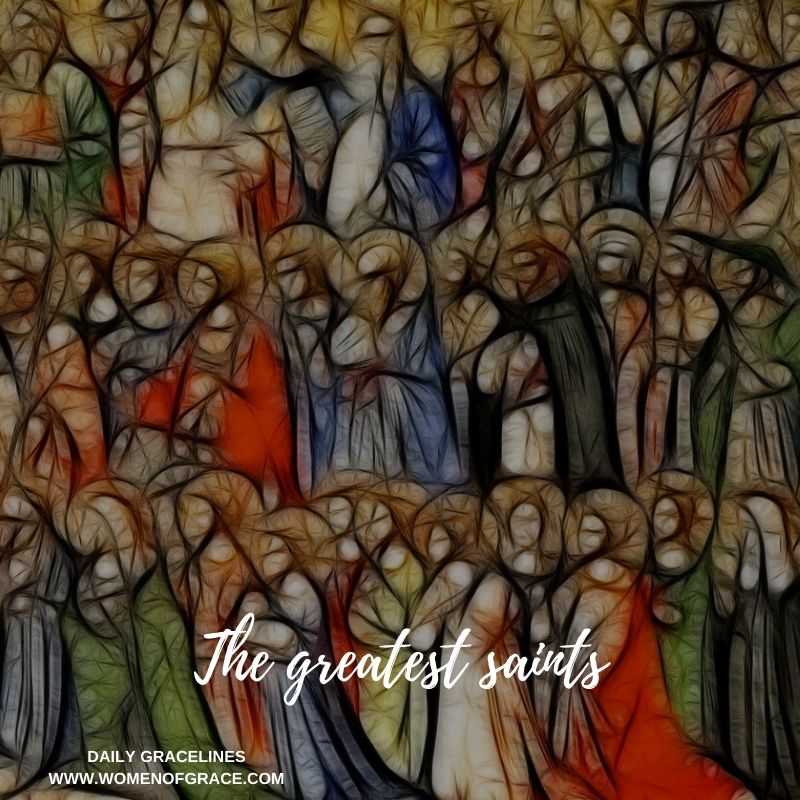 April 28
St. Louis de Montfort (1673-1716)
"The greatest saints, the souls richest in graces and virtues, shall be the most assiduous in praying to our Blessed Lady, and in having her always present as their perfect model for imitation and their powerful aid for help."
-St. Louis de Montfort, True Devotion to Mary
Today's Reflection
According to St. Louis de Montfort, how rich in grace and virtue might my soul be? To what extent can I increase my devotion to the Blessed Mother and her intercession?
---
Dear Women of Grace family, As a means of daily support and inspiration, we will temporarily be sharing our Daily Gracelines with our entire email audience. We hope it is a source of daily encouragement for you as we walk through these challenging times together. We are praying for you. If you are not a subscriber, click here to subscribe.
With love and prayers, Your Women of Grace Family
If you enjoy Daily Gracelines, please prayerfully consider making a donation to support and sustain our apostolate so that we may continue to provide this and all of our resources designed to nourish and grow your Catholic faith. DONATE