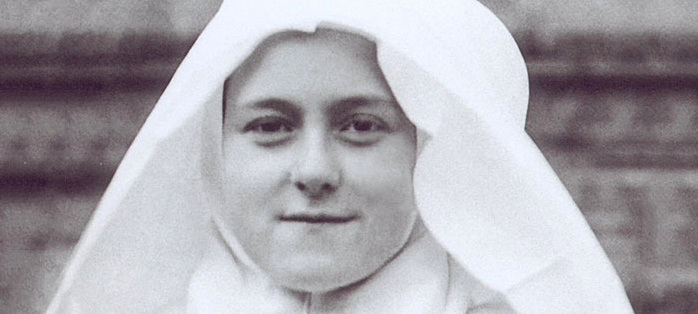 As I write this, we are just coming to the close of the Octave of the Christmas season. We are still basking in the gift of Jesus Christ, Our Lord, who came to us again in a humble manger to enter our hearts anew.
With hearts full of praise and thanksgiving, we seek to acknowledge the great gift of our salvation; and yet, because God cannot be outdone in generosity, our gratitude itself becomes a conduit through which He dispenses an abundance of ongoing grace.
Expressing this very reality, St. Therese of Lisieux said:
It is the spirit of gratitude which draws down upon us the overflow of God's grace…for no sooner have we thanked Him for one blessing than He hastens to send us ten additional favors in return. Then, when we show our gratitude for these new gifts, He multiplies His benedictions to such a degree that there seems to be a constant stream of divine grace ever coming our way…This has been my own personal experience; try it for yourself and see.
How was it that St. Therese could be grateful to God for all things – even the most painful and difficult? Perhaps it came from a sure and certain knowledge that God is about every good thing in our lives (Eph. 1:3), and that He is always giving us spiritual blessings because it is of His nature to do so. He is perfect love, and perfect love gives all. Therefore, we can be certain that every bit of every day is infused with precisely the graces we need to meet every joy and every challenge.
This knowledge led St. Therese, as it has all of the great saints, to acquire a supernatural outlook, a way of seeing all things from God's perspective. Supernatural outlook helps us discover the blessings in the midst of sorrows, the joys in the midst of contradictions, the consolations in the midst of desolations. And in so doing, we discover the rich treasure that God indeed "works all things to the good for those who have been called according to His purposes" (Rom. 8:28). With the scales removed from our eyes, we can see the blessings and beatitudes God is giving us, and this leads to an ever-deepening realization of His beneficence -- grace upon grace tumbling down upon us wrapped in the packaging of our life's events.
Gratitude, praise, thanksgiving open the heart to the reality of God's love for us and His interaction with us. As we enter this New Year and decade, let us take St. Therese's advice to "try it" for ourselves that we might "see." Let us ask her to intercede for us, that we might act with faith and trust and supernatural outlook. Let us ask her to help us see the blessings God is bestowing, even when they are shrouded in the garment of suffering. Let us ask her to help us praise God for these blessings so that our eyes can open to all of the grace He is giving us. In this way, we will enter that "constant stream of divine grace ever coming our way" and experience a greater depth of the abundant life that Our Savior comes to bring us (John 10:10).
Please pray for our mission as we enter this New Year together. I look forward to keeping you updated on our projects and plans as the year unfolds. May the abundant life of Jesus Christ be yours and may God bless you!
With gratitude and love in the Two Hearts,