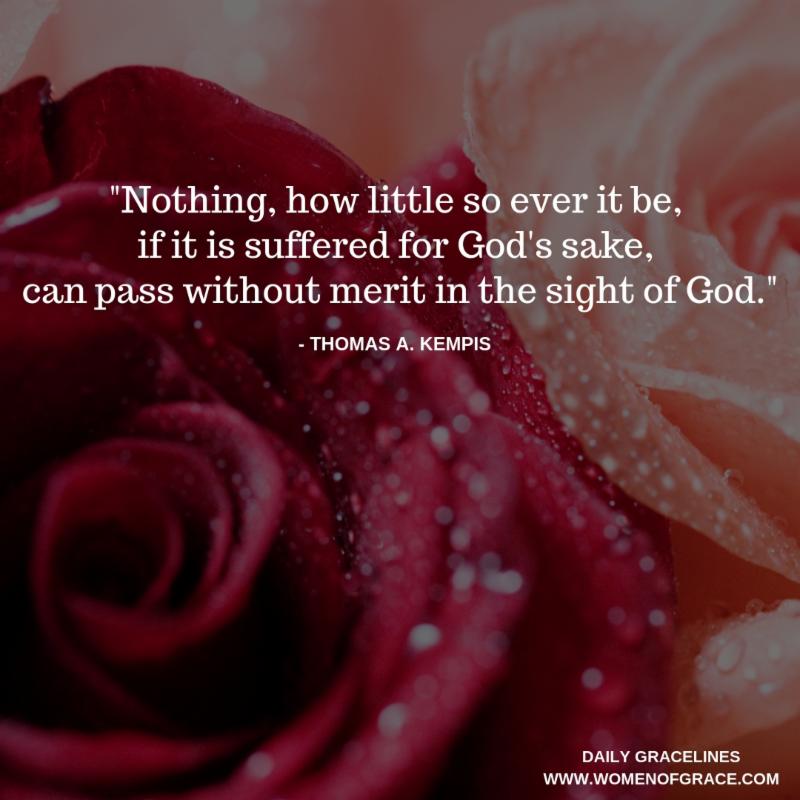 March 30
"Nothing, how little so ever it be, if it is suffered for God's sake,
can pass without merit in the sight of God."
-Thomas a Kempis
Today's Reflection
We are not all called to do great things, but we can all do small things with great love. This is wisdom that is part of our heritage from St. Teresa of Calcutta. Today, when those small annoyances inevitably occur, remember that you can suffer them with love for God and perhaps your little cross can be of great merit for the redemption of mankind.
---
Dear Women of Grace family, As a means of daily support and inspiration, we will temporarily be sharing our Daily Gracelines with our entire email audience. We hope it is a source of daily encouragement for you as we walk through these challenging times together. We are praying for you. If you are not a subscriber, click here to subscribe.
With love and prayers, Your Women of Grace Family
If you enjoy Daily Gracelines, please prayerfully consider making a donation to support and sustain our apostolate so that we may continue to provide this and all of our resources designed to nourish and grow your Catholic faith. DONATE