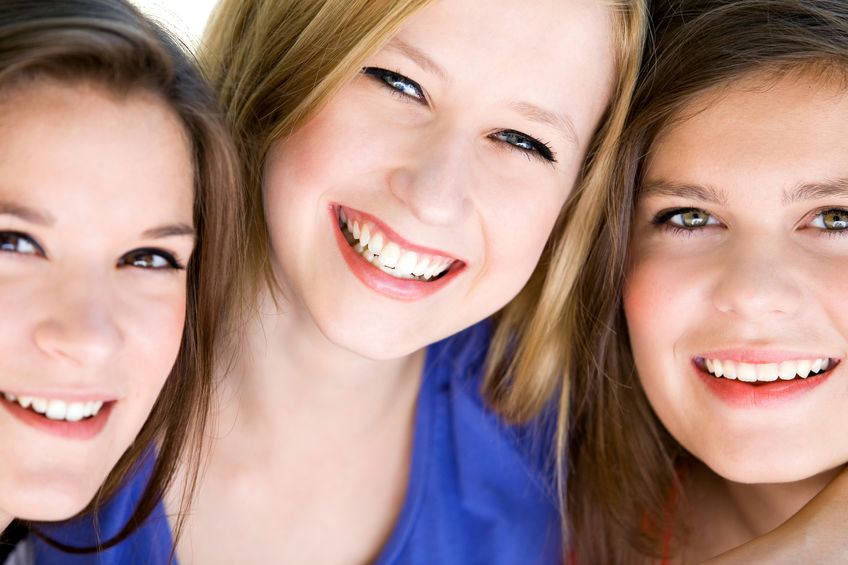 The Girl Scouts of America's affiliation with liberal politics and secular morality has opened the door in U.S. parishes to the Christ-centered American Heritage Girls program which is now present in over half of all U.S. Dioceses.
According to a recent press release, American Heritage Girls (AHG), which has been the premier faith-based scouting organization for girls ages five to 18 for nearly three decades, the Girl Scouts' unfortunate fall from grace over the past ten years has prompted many U.S. parishes to welcome an organization whose values are more in accord with the Catholic faith.
AHG has a robust Catholic Faith Awards Program, which offers several Catholic-specific patch programs to foster deeper learning of faith traditions within the Catholic Church. Two examples of the Catholic patch program are the St. Joseph Patch  and the Eucharist Revival Patch.
These patches are in stark contrast with the recently announced Girl Scouts' LGBTQ+ Pride Month Fun Patch which requires girls to participate in a variety of activities promoting the LGBTQ+ agenda such as attending Pride events and studying LGBTQ+ history.
AHG patches such as Respect Life, Bible Belles, Free to be a Blessing, and the Secret Keeper Girl Inner Beauty Patch all teach girls how to find their empowerment as daughters of God, not of the world. This is a message that is most welcome in Catholic parishes across the U.S.
"Faith is fundamental to us at AHG," said Founder and Executive Director Patti Garibay. "AHG was founded on Christian values and family fun, and we are honored to come alongside Catholic dioceses across the country to bring our programming to girls while promoting and providing for the growth and spiritual development in fidelity to the magisterium of the Catholic Church through our National Catholic Committee. Our Catholic Faith Awards Program tailors our offerings to best suit girls from a Catholic faith. We aim to promote and provide for the growth and spiritual development of our Catholic members."
The Bishop of Dallas, Most Reverend Edward J. Burns, praised AHG for being "intentionally Christian from the national level down to the local Troop while encouraging members of Catholic Troops to learn, practice, and be unapologetically Catholic. We applaud the mission of AHG to build young women of integrity through service to God, family, community, and country. The commitment to form young women to first incorporate God into their lives, along with service, is crucial in the 21st century, particularly when there has been an obvious cultural shift in the status of religion in the public square. AHG's willingness to serve the parish and form their members in our Catholic faith is key to its young member's spiritual formation.
"With the help of resources such as AHG, we can help form our young girls into faithful women of God, committed to a life of faith, service and love," said the Most Reverend George J. Lucas, Archbishop of Omaha.
The Bishop of Birmingham, Most Reverend Robert Baker, agrees."American Heritage Girls serves the local church as an excellent tool to engage girls, young women, and families in a manner that brings glory to Jesus Christ through service to God, family, country, and community."
AHG was founded in 1995 by a group of parents who wanted this faith-based, scout-type character development program for their daughters. At AHG, girls ages five to 18 meet together as a single Troop at the same time and then break out into Units by Levels. This gives AHG girls the important social experience of interacting with friends and godly mentors of various ages; members also learn leadership skills within a group setting.
AHG Troops are located in local communities across the nation. If none exists in a given area, families can bring the AHG Program to their own area. An American Heritage Girls Troop Development Coach is available to provide resources to potential Charter Organizations and other families to form a new Troop.
Click here to hear more about the purpose, mission, and vision of AHG from Founder and Executive Director Patti Garibay.
© All Rights Reserved, Living His Life Abundantly®/Women of Grace®  http://www.womenofgrace.com
Give girls the chance to develop their feminine genius. Check out our Young Women of Grace program and consider starting a group today!