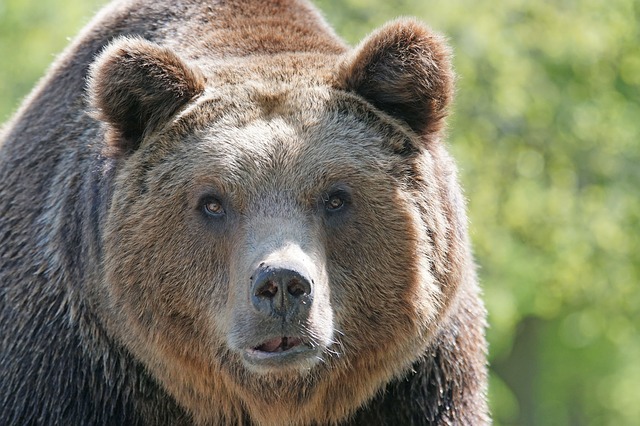 A former yoga teacher turned shaman has been charged with starting a wildfire in California while attempting to boil bear urine for drinking.
The Record Searchlight is reporting that Alexandra Souverneva, 30, of Palo Alto, a former forestry student and yoga instructor-turned-shaman has been charged with starting a wildfire that has destroyed 8,500 acres and 41 homes thus far. She is also under suspicion for causing other wildfires in the area.
According to a worker at a quarry in the area of the fire, Souverneva was seen trespassing on the company's property in the morning of Wednesday, September 22. Told she was not permitted on the property, she ignored the warning and continued walking into the vegetation. Later the same day, Cal Fire firefighters were called to a vegetation fire in the area.
Later the same day, while crews were working to extinguish the fire, Souverneva appeared at the fire's edge and said she'd been hiking there in an attempt to get to Canada. She became thirsty and found a puddle of water that she believed contained bear urine. An attempt to filter the water with a tea bag failed so she tried to make a fire to boil the water but it was "too wet for the fire to start," the report said. She drank the water anyway and then continued to walk uphill where she saw smoke and airplanes "dropping pink stuff." Not long after this she got stuck in the brush and fire department personnel had to assist her.
The Record reports that Cal Fire officer Matt Alexander asked Souverneva to empty her pockets and fanny pack, which contained a cigarette lighter and CO2 cartridges which were of the same type that workers at the quarry saw her discard. When she was asked where she had been the day before, she told Alexander that she was in the Shasta County Jail but was released around 4 p.m. and headed north toward Shasta Lake. The vegetation fire was reported that night in the same area.
"It is my opinion there is a high possibility she is responsible for the vegetation fire in Shasta Lake City the previous evening," Alexander wrote. "It is my experience that arsonists ... will light multiple fires in a short timeframe."
Souverneva's LinkedIn profile, lists her occupation as "shaman," a person who believes that all created things have a soul and consciousness, which is known as animism. Mountains, woods, forests, rivers, and lakes are perceived to possess spirits and to be living, thinking impassioned beings like man. Animists believe the world is pervaded by these spiritual forces that hover about man at all times and are the cause of his mishaps, pains and losses. The role of the shaman is to harness these spirits through a variety of means such as magic, rituals, incantations, etc. in order to either protect or heal man.
Although Souverneva has not revealed why she wanted to drink bear urine, bear medicine is commonly practiced by shamans who believe the spirit of the bear is that of a healer. As this site explains, "The strength of bear medicine is the power to restore harmony and balance – to heal. The Bear Spirit is known to many cultures as the Great Healer."
The former forestry student has been described as a "brilliant student" who attended the California Institute of Technology and who worked for pharmaceutical companies until she "burned out on big money-grubbing corporations."
"I thought she was an idealistic kid," Steve Farmer, chief executive of Avalon Yoga International in Palo Alto told NBC News. "She was into conservation and forests."
Souverneva has pled not guilty to felony arson charges. Shana Vegvary, her attorney, says there is no evidence that Souverneva started the fires and is requesting that the public "not prejudge this case."
If convicted, she faces up to nine years in prison.
© All Rights Reserved, Living His Life Abundantly®/Women of Grace®  http://www.womenofgrace.com