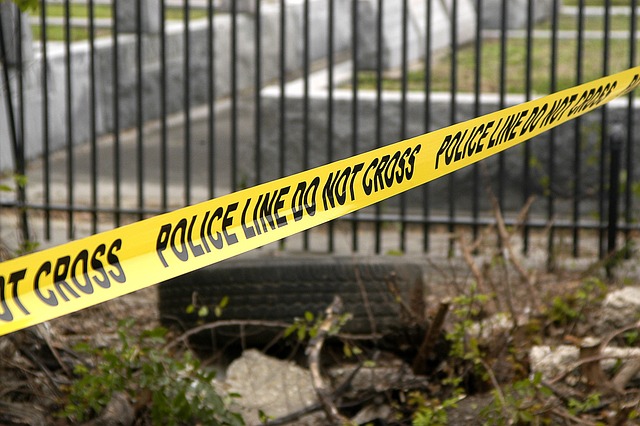 Crimes against Catholics continued unabated this week when Auxiliary Bishop David O'Connell of the Archdiocese of Los Angeles was found murdered in his bed on the same weekend that a pipe bomb was discovered behind one of Philadelphia's oldest Catholic churches.
The Daily Mail is reporting on the murder of Bishop David "Dave" O'Connell, 69, who was murdered inside his Hacienda Heights home over the weekend. His body was discovered by a deacon after he failed to show up for a meeting. When paramedics arrived on the scene, they found the bishop to be unresponsive with a single gunshot wound to the chest. He was pronounced dead at the scene.
Within 24 hours, Los Angeles police arrested Carlos Medina, 65, a handyman whose wife worked as a housekeeper for O'Connell. They were led to the suspect after neighbors reported that Medina had been making "irrational" comments about the bishop owing him money. Surveillance video also captured a dark-colored SUV similar to Medina's in the driveway of the bishop's home around the time of the murders. Detectives obtained search warrants for his home and found firearms and other evidence that could possibly link Medina to the crime, including two guns that will be tested for a ballistics match to the murder weapon.
Archbishop Jose Gomez of the Archdiocese of Los Angeles praised the Los Angeles Sheriff's Office for so quickly bringing a suspect into custody. He went on to praise Bishop O'Connell, an Irish immigrant and good friend of the city and joked about how he spoke Spanish with an Irish accent.
"Every day he worked to show compassion to the poor, to the homeless, to the immigrant, and to all those living on society's margins. He was a good priest and a good bishop, and a man of peace. And we are very sad to lose him."
A day later, on the other side of the country, a passerby found an 18-inch pipe bomb which was behind St. Dominic Catholic Church in the Holmesburg section of Philadelphia. Police were summoned and the bomb, which was a PVC pipe with capped ends and black powder on it, was safely removed from the premises.
St. Dominic's was constructed in 1896 and is one of the oldest churches in the city. It was added to the official Register of Historic Places by the Philadelphia Historical Commission in August of 2019.
"Although the target of the pipe bomb is still unclear, there have been at least 248 incidents of arson, vandalism, or other types of destruction against Catholic churches since May 2020, according to the United States Conference of Catholic Bishops' tracker," reports the Catholic News Agency (CNA). "Criminal acts include churches being set on fire, statues being defaced with paint or having the limbs or the head cut off, gravestones defaced with swastikas, and defacing church buildings and property with anti-Catholic language."
Among incidents happening since the beginning of this year, the report lists the defacing of the "Christ in Death" statue at St. Mary's Cathedral in Fargo, North Dakota on January 23. Ten days earlier, in Escondido, California, a man shattered a glass window on the door of St. Mary Catholic Church, marking the third time the church was vandalized in the past year. On January 13, a cross was set on fire outside St. Patrick's Church in Woodbury, New Jersey and a week earlier, on January 5, an altar was slashed with a sledgehammer and reliquaries were stolen from Subiaco Abbey in Subiaco, Arkansas.
According to Brian Burch of Catholic Vote, "The violence and threats only escalated following the repeal of Roe v. Wade last summer, with groups openly calling for the disruption of Masses and even violence against Catholics."
Last year, in commemoration of Religious Freedom Day, Cardinal Timothy Dolan of New York, chairmen of the US Bishops' Committee for Religious Liberty commented on this ominous trend:
"For nearly two years, the U.S. bishops have noticed a disturbing trend of Catholic churches being vandalized and statues being smashed. We are not alone. Our friends from other faith groups experience these outbursts too, and for some communities, they occur far more frequently.
"An attack on a house of worship is certainly an assault on the particular community that gathers there. It is also an attack on the founding principle of America as a place where all people can practice their faith freely. And it is an attack on the human spirit, which yearns to know the truth about God and how to act in light of the truth."
Let us join with Archbishop Gomez who offered this prayer for all Catholics who have been impacted by the recent violence. "We ask Our Blessed Mother Mary to intercede and be a mother for all of us in this moment of sadness and pain."
© All Rights Reserved, Living His Life Abundantly®/Women of Grace®  http://www.womenofgrace.com