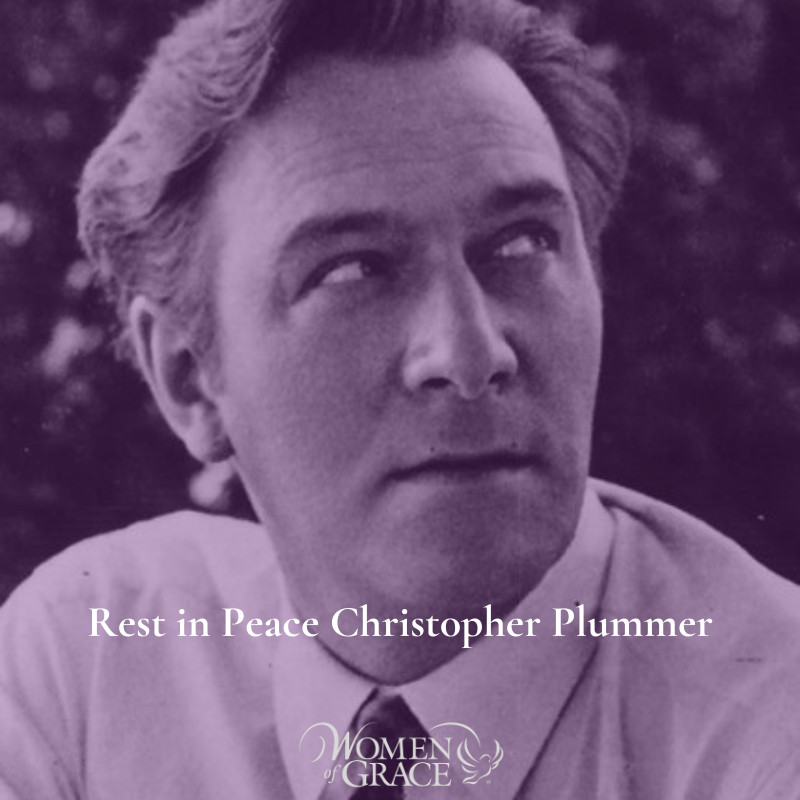 Last Friday we lost the very talented actor, Christopher Plummer. He rose to fame in a bygone era when men were men and movies that portrayed heroism and virtue were still acceptable. For Catholics, his most notable movies are The Sound of Music and The Scarlet and the Black.
This weekend, we re-watched The Sound of Music, one of our all-time favorites movies, in his honor. There are so many striking parallels between the movie and where we are headed as a nation with regard to religious freedom.
What struck us most is that there is nowhere left to go. In the movie (and in real life) the Von Trapp family fled the Nazi takeover of Austria, eventually finding their way to America, where they found freedom. America has always been the country where people fled for religious freedom.
Once freedom is gone here, there will be nowhere to turn except toward God. And perhaps that is exactly what we need. Nowhere to turn but toward God.
More reason for us, Mary's prayer warriors, to gather together to pray the Rosary. And while we are praying let us lift up to God the soul of Christopher Plummer and all of the faithfully departed.
Eternal rest grant unto him, O Lord, and let perpetual light shine upon him. May his soul, and the souls of all the faithful departed, through the mercy of God, rest in peace.
Pick up your weapon, the Rosary, and pray with us today at 4PM ET for our online Women of Grace Rosary Crusade and recruit others to join us too!
-----------
Click the image below to join and if you've already registered, you should receive a reminder link directly from Zoom. Please be sure to share the information below with your friends and family!