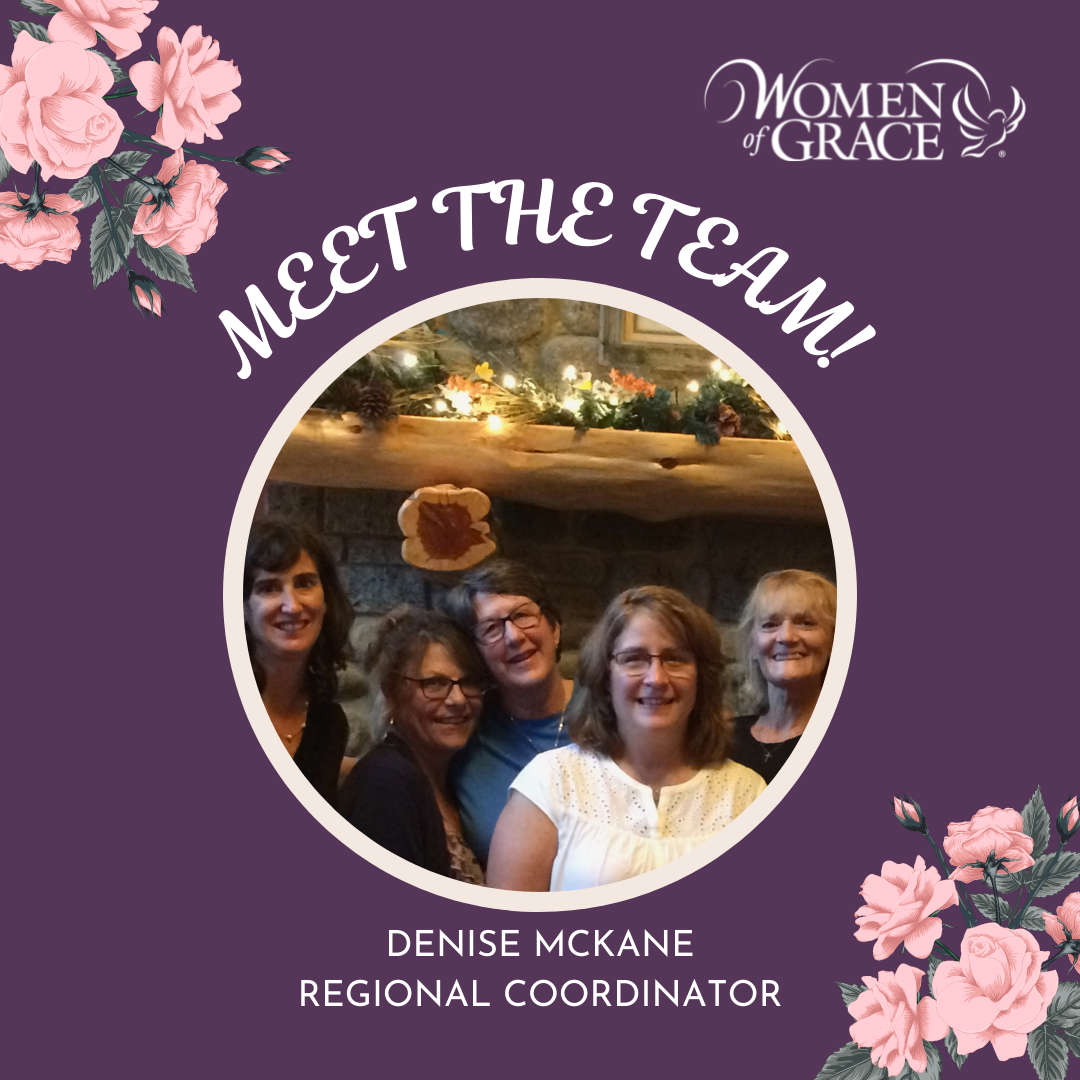 It's time to meet the team that makes Women of Grace the impactful apostolate that it is!
Today we're featuring Denise McKane, one of our Regional Coordinators for West Coast Florida. We hope you enjoy learning more about Denise from her answers to the questions below. Stay tuned for regular "Meet the Team" features!
1 How long have you been on the Women of Grace team and how did you begin?
"I started facilitating a Women of Grace Foundational Study in 2008 at my parish in Lake Placid, NY. I moved to Florida in 2013 and became a Regional Coordinator.."
2 What do you love best about Women of Grace's apostolate?
"What I love best about this Apostolate is seeing the transformation of each woman as they come to know who they are as God's Beloved Daughter. Being able to share in their journey of faith and walk with the Lord."
3 What is your favorite devotion?
"The Rosary."
4 Who is your favorite saint?
"St. Joseph, St. Barbara, St. Barbara of Korea, St. Barbara of China, St. Louis Marie, St. Jacinta, St. Francesco, St. Teresa, St. Therese, St. Maximillian Kolbe, St. Juan Diego, St. Bernadette, St. John Vianney, I could go on and on!"
5 If you could have lunch with Jesus today, what would you want to talk about?
"I would ask Him to tell me all that He tried to tell me that I missed hearing while here."
© All Rights Reserved, Living His Life Abundantly®/Women of Grace®