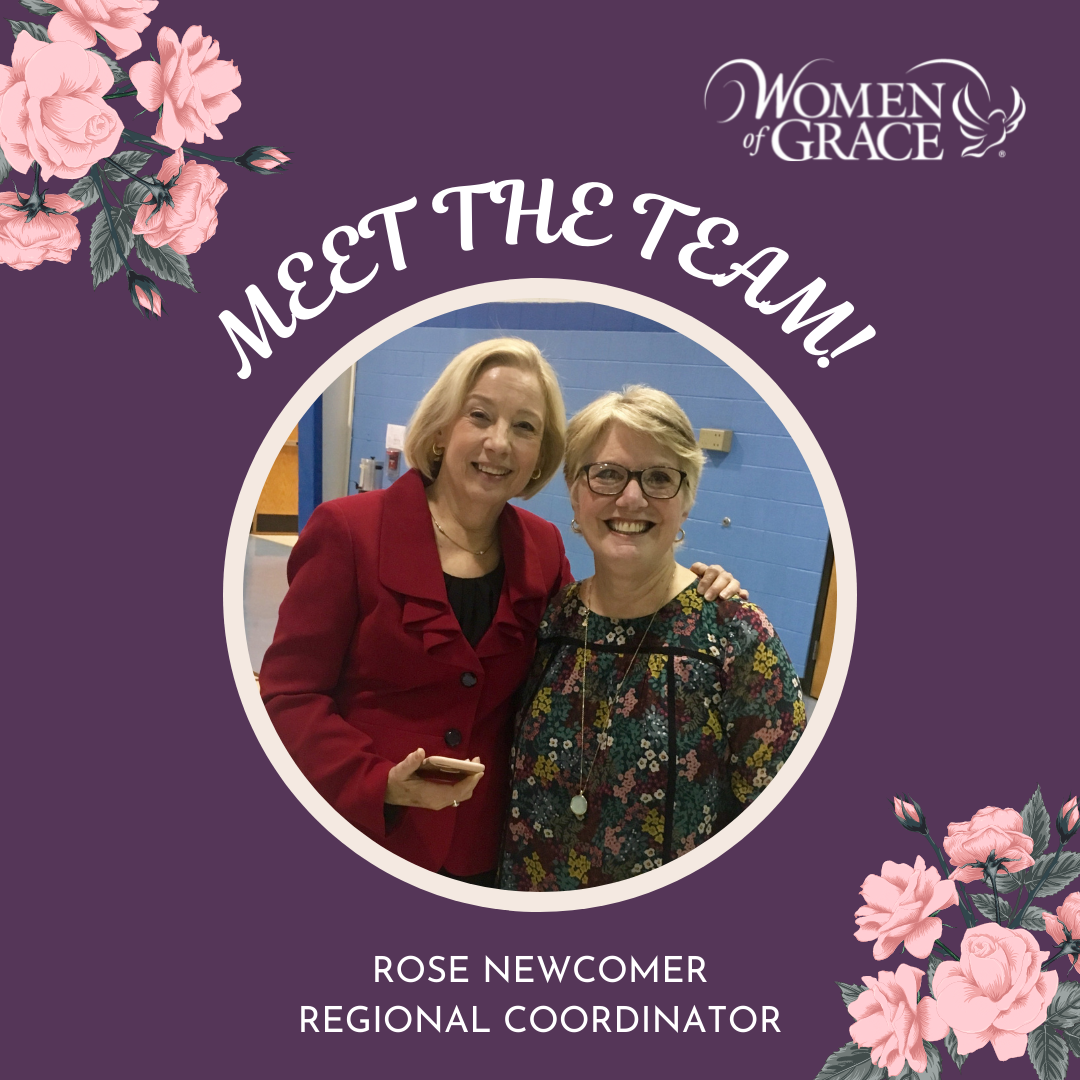 It's time to meet the team that makes Women of Grace the impactful apostolate that it is!
Today we're featuring Rose Newcomer, one of our Regional Coordinators and Facilitators. We hope you enjoy learning more about Rose from her answers to the questions below. Stay tuned for regular "Meet the Team" features!
1 How long have you been on the Women of Grace team and how did you begin?
"I became a part of Women of Grace when I attended my first retreat in Malvern in 2008. I purchased my Women of Grace Foundational Study kit and became a facilitator that year. In 2013, I was a part of a committee that invited Johnnette to our diocese to introduce the Foundational study in Spanish. It was during that weekend that Johnnette asked me to become a regional coordinator for  PA."
2 What do you love best about Women of Grace's apostolate?
"Women of Grace is a blessing for all women and for the Catholic Church. It shows all women how to open their lives and hearts to God by giving them the tools we need to walk this journey of faith He has laid before each of us."
3 What is your favorite devotion?
"I love praying the Liturgy of the Hours each day. It makes me feel closer to the Holy Family by praying the Psalms as they did throughout their day."
4 Who is your favorite saint?
"Saint Joan of Arc. She is my role model in life. I go to her for strength, courage, and a deepening of my faith as I walk my mission path given to me by God, as He did for Saint Joan."
5 If you could have lunch with Jesus today, what would you want to talk about?
"Jesus, the state of the world must break Your Heart. What can I do to help the children of God to become more faith-filled and  to put their trust in You?"
© All Rights Reserved, Living His Life Abundantly®/Women of Grace®