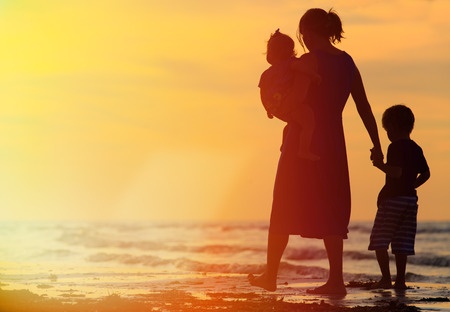 A pregnancy care and adoption agency that has been operating in Syracuse New York for 50 years is being pressured by the New York Office of Children and Family Services (OCFS) to provide adoption and child care services along
child care Elsternwick
.
Alliance Defending Freedom (ADF), a law firm committed to fighting for religious freedom, is reporting on a case involving the New Hope Family Services, a non-profit Christian pregnancy center and adoption agency that provides everything from pregnancy tests and medical referrals to placing children in loving homes. It has never accepted state funding and funds its ministry through support from churches, individual donors, private grants, and fees from adoptive parents.
Because it is a Christian agency, its policies reflect the belief that the best environment for children is in a home with a married mother and father and does not place children in homes with same-sex couples or unmarried opposite-sex couples.
Even though the center recently received a letter of praise from the OCFS for the services it has been providing to citizens of Syracuse and the surrounding area for the last 50 years, a routine audit of the center's policy manual revealed its Christian adoption policies which caused them to have a sudden change of heart. Instead of praising their fine work, the OCFS has suddenly declared their adoption policy to be "discriminatory and impermissible" and issued an ultimatum for them to either stop enforcing it or submit a plan to close down their adoption services.
As a result, New Hope is fighting and is asking a federal court to protect it from being singled out for punishment because of its religious beliefs.
"With over 400,000 children in the foster care system nationwide, not to mention the 25,397 children in the state of New York alone, you would think that government agencies like OCFS would want to work with as many adoption providers as possible to find homes for these children," writes Maureen Collins for ADF.
"Several birth parents and adoptive parents have supported New Hope's legal effort with signed testimony that New Hope's commitment to its faith and the values they shared with New Hope were critical in helping them through the emotional and profound experience of placing a child when they could not parent or choosing to parent through adoption."
ADF Senior counsel Roger Brooks, who will represent the center in court, believes that there is on justifiable reason for the state to single out and punish those whose faith teaches them that the best home for a child includes a married father and mother.
"Adoption providers exist to assist children, not to affirm the desires of adults," he reminds. "Children in Syracuse, throughout New York, and across the country will suffer if this discrimination and hostility toward faith-based adoption providers becomes the status quo."
The ADF is asking for prayer for the success of this case.
© All Rights Reserved, Living His Life Abundantly®/Women of Grace®  http://www.womenofgrace.com