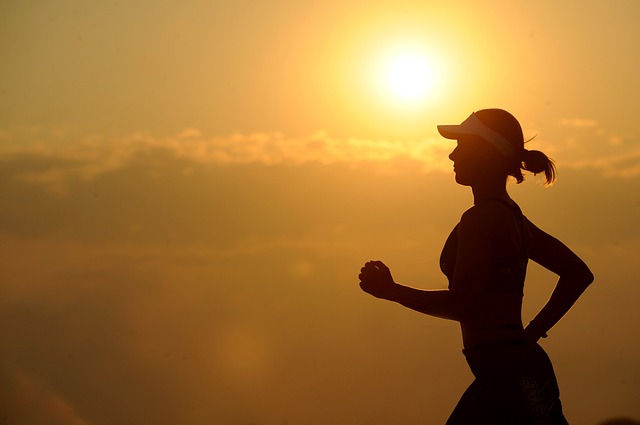 Three teens, one of whom lost her chance to qualify in an important track meet because of the presence of two boys who identify as girls on her team, are in the process of filing an official complaint with the Department of Education.
The Daily Signal is reporting on the story of Selina Soule, 16, who competes in track at Bloomfield High School in Bloomfield, Connecticut. Soule was recently denied the chance to quality for a 55-meter event in the New England regionals because two spots were taken by biological boys who naturally run faster than girls. Had the boys not been in the race, she would have placed sixth and thus qualified for a spot to run in the 55-meter before college coaches.
"No one in the state of Connecticut is happy about this, but no one has enough courage to speak up," Soule said during a recent interview with Tucker Carlson of Fox News.
"I haven't been the only one affected by this," she said. "There have been countless other female athletes in the state of Connecticut, as well as my entire indoor track team. We missed out on winning the state open championship because of the team that the transgender athlete was on."
As a result, Soule and several other female athletes have decided to fight back, thanks to the assistance of Alliance Defending Freedom (ADF), a Christian legal aid group.
"Alliance Defending Freedom, on behalf of Selina and a couple of other brave female athletes, has filed or is in the process of filing a Title IX complaint asking the Department of Education to step in, to investigate, and to restore a level playing field for Selina," said ADF legal counsel Christina Holcomb who appeared on the show with Soule.
As the ADF explains, the trouble began when the Connecticut Interscholastic Athletic Conference adopted a policy that allows biological males who claim a female identity to compete in girls' athletic events. Ever since then, boys have consistently deprived Soule and the other female athletes of honors and opportunities to compete at elite levels.
Throughout the 2018-19 track season, males consistently deprived the female athletes who are involved in the complaint of dozens of medals, opportunities to compete at a higher level, and the public recognition critical to college recruiting and scholarship opportunities. The complaint contends that the CIAC's policy and its results directly violate the requirements of Title IX, a federal regulation designed to protect equal athletic opportunities for women and girls.
"Girls deserve to compete on a level playing field. Forcing female athletes to compete against boys is grossly unfair and destroys their athletic opportunities," Holcomb said. "Title IX was designed to eliminate discrimination against women in education and athletics, and women fought long and hard to earn the equal athletic opportunities that Title IX provides. Allowing boys to compete in girls' sports reverses nearly 50 years of advances for women under this law. We shouldn't force these young women to be spectators in their own sports."
The threat to these gains comes about because of the basic physiological differences and resulting strongly statistically significant differences in athletic capability and performance between boys and girls after puberty, the complaint states.
It goes on to describe how one male sophomore athlete failed to advance in boys' indoor track events during the Winter 2018 season, then abruptly began competing in the Spring 2018 girls' events. As a result, this student "deprived girls of opportunities to advance and participate in state-level competition" in every statewide elimination track event that the student completed. This male now holds more than ten records within the state of Connecticut that once belonged to ten different girls.
"Selina and her fellow female athletes train countless hours to shave mere fractions of seconds off their race times," Holcomb continued. "They put in that effort in hope of the personal satisfaction of victory, an opportunity to participate in state and regional meets, or a chance at a college scholarship. But girls competing against boys know the outcome before the race even starts: They can't win. Boys will always have physical advantages over girls; that's the reason we have women's sports."
Whether they realize it or not, these teen girls are using their feminine genius to correct an unjust situation and make this world a better place for all. Let us keep both the girls and their cause in our prayers!
© All Rights Reserved, Living His Life Abundantly®/Women of Grace®  http://www.womenofgrace.com
Tomorrow's world rests on the shoulders of today's young woman. If she is going to "save the peace of the world" she will need to learn about all the gifts God has given her to accomplish this critical task. Our Young Women of Grace Study is designed to do just that! Check out our study and upcoming teen retreats in Malvern, Pennsylvania and Albuquerque, New Mexico!