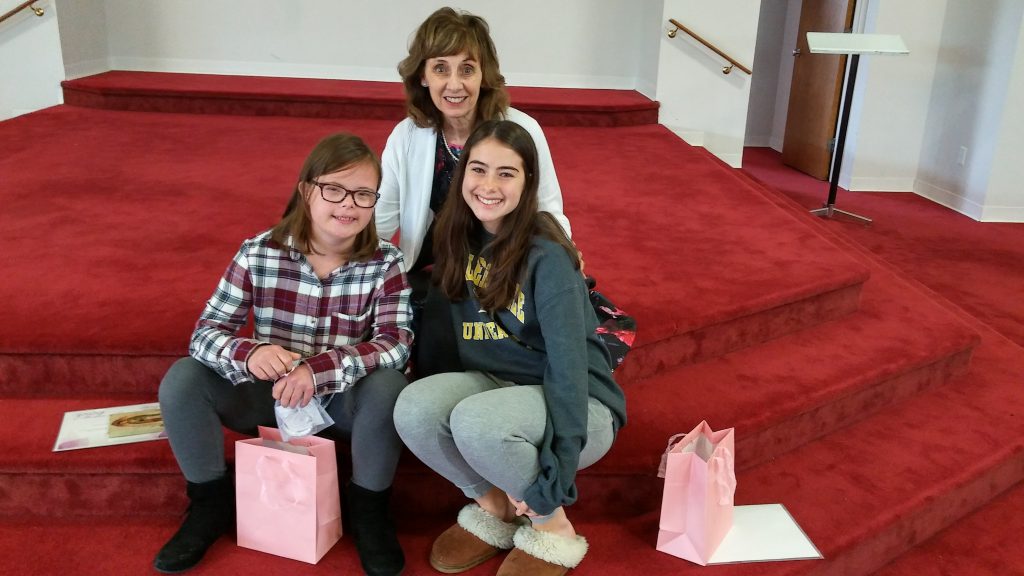 Two participants in the
Young Women of Grace
course held at Holy Name of Jesus Parish in Harrisburg have graduated and are ready to change the world . . . one woman at a time!
Juliana Licata (Left front) is a sophomore in high school, an accomplished swimmer, loves sports, and works hard at a local food establishment.
Anna Lapkowicz (Right front) is a high school senior and a Field Hockey player who managed the Varsity Football team, and was an editor of the yearbook. She has been accepted into the doctorate program at a university in Pennsylvania for Occupational Therapy.
Anna's proud mom, Ann Marie Lapkowicz (background), said "It was certainly my honor and privilege to facilitate this study. My daughter really enjoyed it!"
May God bless their future endeavors!
© All Rights Reserved, Living His Life Abundantly®/Women of Grace®  http://www.womenofgrace.com
Mothers! Help your daughters to discover their feminine genius! They can learn all about it in our study, Young Women of Grace: Embrace Your Femininity, as well as at three teen retreats to be held this summer in Lafayette, Louisiana, Malvern, Pennsylvania, and Albuquerque, New Mexico. Click here to read more about these, and other exciting events planned for this summer!