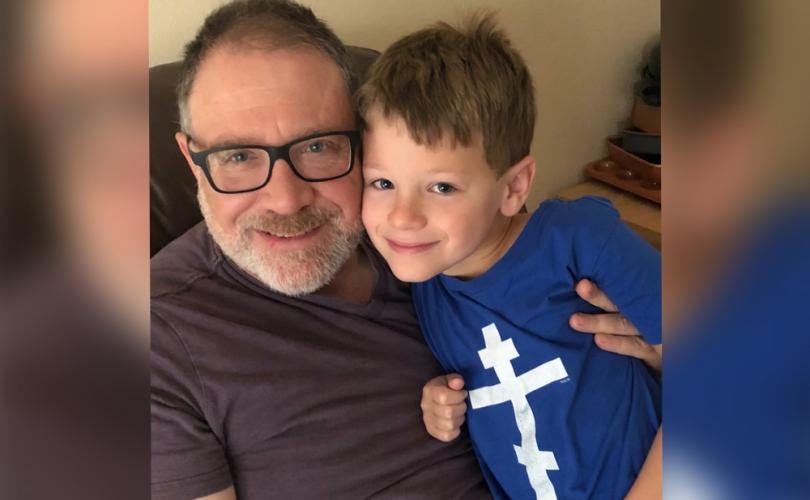 Commentary by Susan Brinkmann, OCDS
When given permission by a judge to decide how he wanted to attend school, James Younger, the seven-year-old boy whose mother insisted that he attend school as a girl, has chosen to be who he is – a boy.
According to the Washington Examiner, Judge Kim Cooks ruled over the high-profile case which unfolded in a Texas courtroom where James' divorced parents battled over whether or not the boy identified as a female. James mother, Anne Georgulas, insisted that her son identified as a girl and wanted to be called Luna. However, the boy's father, Jeffrey Younger, said that James showed no signs of gender confusion and behaved like a normal boy in his presence.
As a result of the hearing, Judge Cooks placed both parents under a gag order and granted them joint managing conservatorship, which means they must both consent to any medical treatments the child is given. This would protect the boy from being administered harmful puberty blocking drugs that his father vehemently refused to allow.
As part of the agreement, the Judge also ruled that James must be allowed to decide which name he wanted to be called, and how he wanted to present himself, at school. James chose to attend school as a boy and to be called by his given name.
"The custody battle over the 7-year-old sparked nationwide outrage as many believed both parents should have a say in a gender transition, especially when the child is so young," the Examiner reports.
It even drew the attention of lawmakers such as Texas Governor Greg Abbott who ordered an investigation into the case. According to NBCNews.com, Texas Rep. Matt Krause has announced that he will introduce a bill that "prohibits the use of puberty blockers in these situations for children under 18" in the next legislative session. Kentucky State Representative Savannah Maddox, announced on Facebook that she was drafting a similar bill for her state. Georgia State Representative Ginny Ehrhart plans to introduce the Vulnerable Child Protection Act in Georgia's 2020 legislative session which will "make it a felony to perform radical surgery on, or administer drugs to, a minor child for the purpose of attempting to change a minor's gender."
However, the boy's mother not giving up. She's still fighting for a sole managing conservatorship over James and has filed two motions; one to have the judge recused from the case for posting about it on her social media account, and the second to conform to the jury verdict, which originally granted sole conservatorship to anyone other than the boy's father.
"If Cooks and the regional presiding judge do not see that the social media postings meet that standard or that she was influenced by the public nature of the case, the motion will likely be denied," writes Daniel Friend for The Texan. "If Cooks does recuse herself, then a new judge will be appointed to oversee the case, which currently has a dismissal hearing date set for November 22."
Regardless of what happens with Judge Cooks, the fact that the child has chosen to attend school as a boy will almost certainly have an impact on the case going forward.
© All Rights Reserved, Living His Life Abundantly®/Women of Grace®  http://www.womenofgrace.com