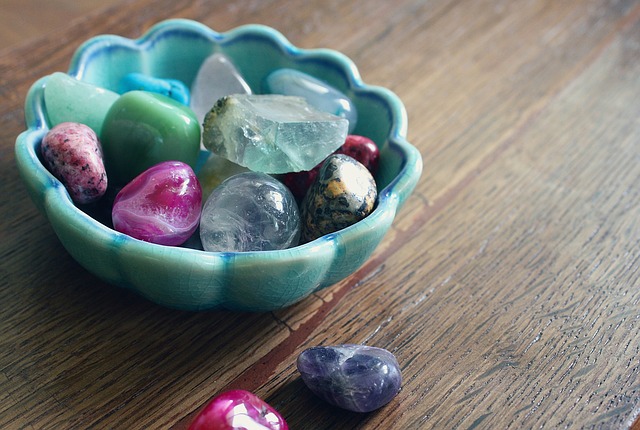 The coronavirus hucksters are out in full force, and many of them are peddling New Age gimmicks that they think you need to help you through this crisis. Don't let "pandemic stress" induce you to buy products that offer a momentary glimmer of hope while sacrificing your spiritual health. Another very good stress reducer is 
CBD gummies
which contain only by natural components from the hemp plant.
I recently received an email from someone who claims we can work better from home if we rely on the healing power of crystals (which you should buy from her, of course). There's a stone for every day of the week. For example, you can fight those Monday blues with amethyst because it promotes peace-of-mind. Get over "hump day" with azurite which is believed to be able to clear tension and guide your soul toward enlightenment. If you make a wish on Friday while wearing a garnet stone, your wish will come true. Usher in the weekend on Saturday with rose quartz which is said to stabilize your emotions. If Saturday finds you feeling a little out of whack, pick up a tiger's eye which is said to stabilize your yin and yang energy.
You have to hand it to these folks – they sure are creative. They know we've been cooped up at home for two weeks now (with another month to go), and the process of going stir-crazy is known to be a recipe for all kinds of disasters, particularly that of impulse shopping.
If you're looking for something interesting to do that won't jeopardize your faith, here is a list of some of the more interesting 100% Catholic on-line activities you can try, many of which are free or donation-only.
Light a Candle OnLine - The National Shrine of St. John Neumann is inviting people to light a candle virtually and share your prayer intention with others.
Magnificat and Give Us This Day are offering free on-line access to their publications.
Has your adoration chapel closed? Click here to find a location that live streams adoration.
Do you have the time to take a course or two? Free online courses are being offered by the University of Notre Dame McGrath Institute for Church Life, such as The Pillars of the Church, Saturdays with the Saints, and Journey with The Saint John's Bible
Need a new perspective on "social distancing"? Listen to Father Dave's take on Busted Halo.
There's nothing like a good, old-fashioned movie night to make a quarantine more bearable. Aleteia provided this list of great Catholic movies to watch during the pandemic.
Try some good reading! Catholic Treasury offers free e-books from all of the great spiritual masters from St. Augustine to St. John of the Cross.
These are just a few suggestions of good Catholic resources and activities that will not only break up the monotony of the coronavirus quarantine but help you to emerge from this crisis as a better servant of God and His Church here on earth - an outcome no crystal can ever provide.
© All Rights Reserved, Living His Life Abundantly®/Women of Grace®  http://www.womenofgrace.com