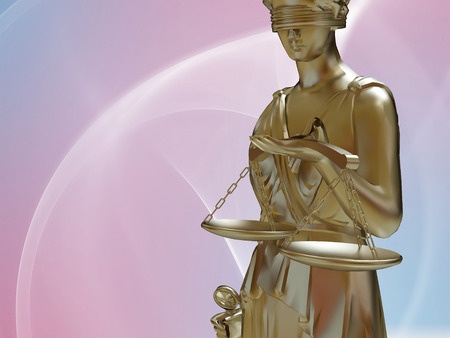 After years of legal battles, the Christian owner of a t-shirt company who was sued by an LGBT activist group for not printing shirts promoting a pride festival, the Kentucky Supreme Court has ruled that the activists do not have the legal right to sue the establishment.
According to Alliance Defending Freedom (ADF), a legal organization dedicated to defending religious freedom, the Kentucky Supreme Court handed down a ruling yesterday in favor of Blaine Adamson, the owner of Hands on Originals. After refusing to print t-shirts for a local pride parade, then suffering the usual blowback from LGBT activists in the form of organized boycotts, hateful emails and phone calls, derogatory Facebook comments, and loss of business, he scored a major victory in the new ruling.
Blaine's troubles began in 2012 when he received a phone call from the Gay and Lesbian Services Organization (GLSO) with a request that he print shirts promoting the local pride festival. Blaine explained that he would not print the shirts because they  promote a message that was in conflict with his religious beliefs.
This wasn't the only order he had ever turned down. In the two-year period between 2010 and this incident in 2012, he had turned down 13 orders due to conflicts with their messages which ranged from promoting a strip club to pens supporting a sexually explicit video. Blaine offered the GLSO the same thing he offers any other customer he has to turn away – a referral to another printing service.
This wasn't good enough for the GLSO. They promptly filed a discrimination complaint with the Lexington-Fayette Urban County Human Rights Commission which ultimately found him guilty of illegal discrimination. Blaine was ordered to print the shirts even though the messages conflicted with his religious beliefs.
"If the government can force Blaine to support messages that violate his deeply held beliefs, then it can force anyone to do the same," writes Maureen Collins for the ADF. "This includes an LGBT printer who declines to create t-shirts criticizing same-sex marriage, a Democratic speechwriter who declines to write speeches for the Republican National Convention, or a Muslim singer who declines to sing Christian songs at a concert."
Blaine decided to fight back and, with the assistance of the ADF, went to court to fight for his right to live and conduct his business in accordance with his deeply held religious beliefs.
As Collins reports, in May 2017, the Kentucky Court of Appeals ruled that Blaine is free to decline orders that would require him to print messages that conflict with his religious beliefs.
In spite of the fact that the GLSO eventually received the shirts for free from another vendor, the Lexington-Fayette Urban County Human Rights Commission appealed the decision to the Kentucky Supreme Court where oral arguments were heard in August of 2019.
In the decision handed down yesterday, the Court ruled that the GLSO lacked the necessary statutory standing to sue Blaine Adamson. Such complaints can only be brought in the case of an individual who was "aggrieved" by the discrimination.
In a concurring opinion, Justice David Buckingham said that "Hands On was in good faith objecting to the message it was being asked to disseminate." He also explained, quoting what the U.S. Supreme Court wrote last year in Janus v. AFSCME, that "[w]hen speech is compelled…, individuals are coerced into betraying their convictions. Forcing free and independent individuals to endorse ideas they find objectionable is always demeaning…." No member of the court disagreed with what Buckingham wrote.
Although the Kentucky Supreme Court didn't directly address the broader First Amendment questions concerning Blaine's right to live and work consistently with his faith, both the ADF and Blaine knw that this was a violation of his First Amendment rights to free speech and religious freedom.
"The commission wasted taxpayer dollars and judicial resources by pressing this complaint in the first place and then appealing it all the way to the Kentucky Supreme Court," said ADF-allied attorney and co-counsel Bryan Beauman of Sturgill, Turner, Barker & Moloney, PLLC. "We hope that going forward the commission will respect the free speech rights of its citizens."
© All Rights Reserved, Living His Life Abundantly®/Women of Grace®  http://www.womenofgrace.com