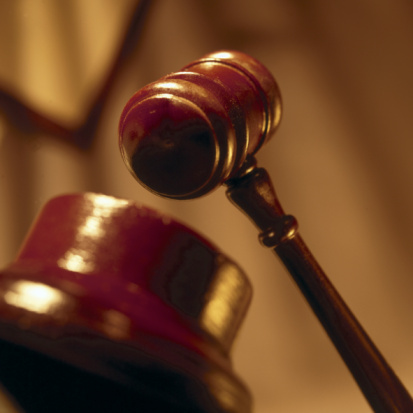 A federal judge has decided to partially reverse his decision to dismiss a lawsuit filed by Covington High School teen Nicholas Sandmann against the
Washington Post
and is now allowing the case to move forward on several counts.
The New York Post is reporting on the $250 million defamation lawsuit filed by Sandmann against the Washington Post. U.S. District Court Judge William Bertelsman partially reversed his July decision to dismiss the suit on the grounds that the opinions published by the paper concerning opinions made by the Native American activist, Nathan Phillips, at the center of the dispute were protected under the First Amendment.
As Bertlesman wrote in his July dismissal: "The Court accepts Sandmann's statement that, when he was standing motionless in the confrontation with Phillips, his intent was to calm the situation and not to impede or block anyone. However, Phillips did not see it that way. He concluded that he was being 'blocked' and not allowed to 'retreat.' He passed these conclusions on to The Post. They may have been erroneous, but as discussed above, they are opinion protected by the First Amendment. And The Post is not liable for publishing these opinions."
However, after Sandmann's lawyers filed an amended complaint, the judge ruled that they could seek discovery from the Post on three other libelous statements that were published about the incident. The three comments involve a contention by Phillips that Sandmann was blocking his way even though video footage clearly showed this not to be the case.
"The Court has given this matter careful review and concludes that 'justice requires' that discovery be had regarding these statements and their context. The Court will then consider them anew on summary judgment," Bertelsman ruled.
The incident occurred at the 2019 March for Life in Washington DC while Sandmann was waiting with fellow students for the bus to take them home to Kentucky. The students were standing around, cheering, when Phillips, who was there for an Indigenous Peoples' March, waded into the crowd of students. Sandmann stood "nose-to-nose" with Phillips, not to confront him, but to help keep the situation calm, even though he was later vilified by the press for supposedly "smirking" at the demonstrator.
Sandmann's attorney Todd V. McMurtry, told the paper in an email, "We can consider this a huge victory and look forward to initiating discovery against the Washington Post."
Similar suits against NBC and CNN are pending.
© All Rights Reserved, Living His Life Abundantly®/Women of Grace®  http://www.womenofgrace.com